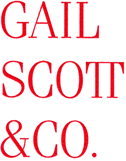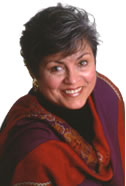 Gail Scott, a veteran Washington journalist, award-winning broadcaster, and popular guest speaker is a private executive coach to foreign ambassadors, international executives, public figures, popular celebrities, health care experts and leading scientists. (See her client list.)
A seasoned communications counselor, Gail Scott transforms good speakers into great, unforgettable speakers, creating "magic for their messages." Her popular seminar Sound As Good As You Look™ helps individual participants to win that important new client or cinch that crucial job interview.
A Washington native, Ms. Scott was the first solo TV anchorwoman in the Nation's Capital and was named "TV Broadcaster of the Year" by American Women in Radio and Television. As a featured radio show host on WMAL Radio, Ms. Scott has interviewed many of America's most interesting personalities and many well-known authors. She has also been a guest host for NPR's The Diane Rehm Show and many other Washington-based interview shows. Her articles have appeared in The Washington Post, The Washington Times, USA Today, The Washington Diplomat, Washington Life, and The Washingtonian among other leading newspapers and magazines nationwide.
Author of the critically acclaimed Diplomatic Dance: The New Embassy Life in America, Ms. Scott has been widely interviewed and reviewed and is often asked to speak as an expert on the new public and commercial diplomacy. She is currently Diplomatic Correspondent for The Georgetowner, an extremely influential newspaper in Washington's oldest and most posh neighborhood, and is researching her next book about Embassy Row.