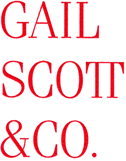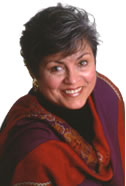 GAIL SCOTT & CO. specializes in helping you become the executive who is a business leader, an unforgettable speaker and a sought after media guest. Ms. Scott tailors her personal coaching to each client and their needs. For more than twenty years, she has worked with ambassadors, public figures, CEO's, popular celebrities, health care experts, leading lawyers and top scientists to make the crucial difference in their public persona.

Whether you are preparing to testify in front of Congress, be interviewed on the "Today" show, make the speech of your life to your stockholders or promote your new book nationwide, Gail Scott is your answer.

Ms. Scott is also a much sought-after advisor to entrepreneurs who need to create their own professional style and, in fact, "brand" themselves.

And, when you need a public speaker or lecturer, Ms. Scott is the perfect choice to waltz you past embassy gates (she wrote Diplomatic Dance: The New Embassy Life in America), help your audience "Make Friends With The Media" and "Sound As Good As You Look"™ (she was Washington's first TV Anchorwoman) or operate like a true Washington native who teaches others how to be powerful ("Top Ten Power Steps").