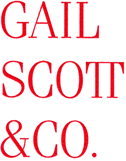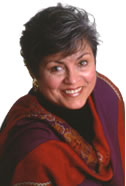 Gail Scott: Speaker & Lecturer
Gail Scott is the speaker your audience will never forget. This former TV anchorwoman, author, magazine publisher and newspaper columnist is known for her entertaining and informative talks that always turn into memorable events. Ms. Scott is often asked to speak about the art of communication, Washington-her home town and her book, Diplomatic Dance: The New Embassy Life in America. A list of speaking topics is provided below. She will be delighted to discuss your needs and her speaking fees with you.
Coming soon... Listen to an excerpt of Ms. Scott.

On Speaking
How to Make Unforgettable Speeches
How to Increase Your Power through Speaking
Ten Ways to Always "Wow" An Audience
Channel Your Nervousness to Make Powerful Speeches
Impromptu Speeches: How to Always Say the Right Thing
Seizing the Moment: How to Be the Best Moderator, Panelist
Interview Techniques the Pro's Use
Turning Interviews into Opportunities
Making Friends With A Microphone
"Sound As Good As You Are"
"Sound As Good As You Look"™
On Speaking with the Media
Protecting Your Company/Yourself in the Media
How to Handle the Media Instead of the Media Handling You
How to Talk Your Way through Washington
How to Survive the Book Interview Marathon
How to Promote Yourself/Your Company without Getting Burned
How to Keep the Media as Your Friend
Knowing When NOT to Talk!
Learning the Rules of the Media Game
Inside the Beltway Media Tricks
How to Change Your Professional Image through the Media
How to Avoid Being Misquoted and Misused as a Source
On Washington
Washington's Top Ten Rules: Diplomatic & Bureaucratic
Take Washington Home: The Capital City's Shopping Secrets
Touring Washington for Bikers, Runners
How to Catch Potomac Fever
Washington for Children: Making It Easier for Mom & Dad
Eating Your Way around Washington
Eating Your Way around the World in Washington
My Washington: Secret Haunts & Unforgettable Moments
On Diplomacy
The New Embassy Life in America (with color slides)
What Really Happens inside the Foreign Embassies in America?
One Word Diplomacy: Trade
No Horse, No John Wayne: Stories from Embassy Row
Why Is CNN The Enemy of Today's Ambassadors?
Upstairs, Downstairs at the British Embassy
Cyber Diplomacy: The Dramatic Changes in Diplomacy Today
Waltzing Past Embassy Gates & Into the Diplomatic Dance
Dancing with Diplomats: How to Access Washington's Embassies
Women & Diplomacy: How They Have Changed the Diplomatic Dance
The Foreign Ambassadors Who Used To Be Americans
The Crowded Diplomatic Dance Floor: Competition & Recognition
What's Hot & What's Not For This Diplomatic Season
Entertaining on Embassy Row: Ideas to Take Home
Why Washington is Still The #1 Diplomatic Post in the World
So You Want To Be A Diplomat…
How I Learned To Be More Diplomatic in Everything I Do

Selected List of Past Speaking Engagements
Outside Washington, DC:
American Bar Association, Los Angeles
The University of Texas, Austin
Public Relations Society of America, Palm Beach
American Women in Radio & Television, Phoenix
American Urology Association, Miami
Federally Employed Women, Honolulu
In Washington DC:
The U.S. Department of Defense
The U.S. Department of Commerce
The U.S. Air Force
The Department of Housing & Urban Development
George Mason University Law School
Colgate University Washington Alumni Club
National Museum of Women in the Arts
American University Women, National Headquarters
American Women in Radio & Television, International Conference
American News Women's Club
Women in Cable
Washington Women in Public Relations
Executive Women in Government
Federally Employed Women
The Washington Ballet
Arts for the Aging
Association of Meeting Professionals